All Camps Feature
Each week of camp limited to 16 golfers
Full swing, short game and putting lessons
Rules, etiquette and scoring lessons
Fun games, contests and golf history
Life lessons include perseverance and sportsmanship
Camp Highlights
All skills levels, ages 5 - 13
Max student - to - instructor ration of 6:1 in the morning and 4:1 in the afternoon
Coaches are extensively screened and trained
Golf equipment rentals are available
Optional before and after-care available
10% discount for sibling and multiple camp registrations
Clinics Run From 9 am - 3 pm
Dates: June 18 - 22, June 25 - 29, July 9 - 13, July 23 - 27, August 6 - 10, August 20 - 24
For More Information or to Sign Up, contact Jeremiah Paladino at (541) 390-5200 or via email at JPaladino@PlayTGA.com or click here to register!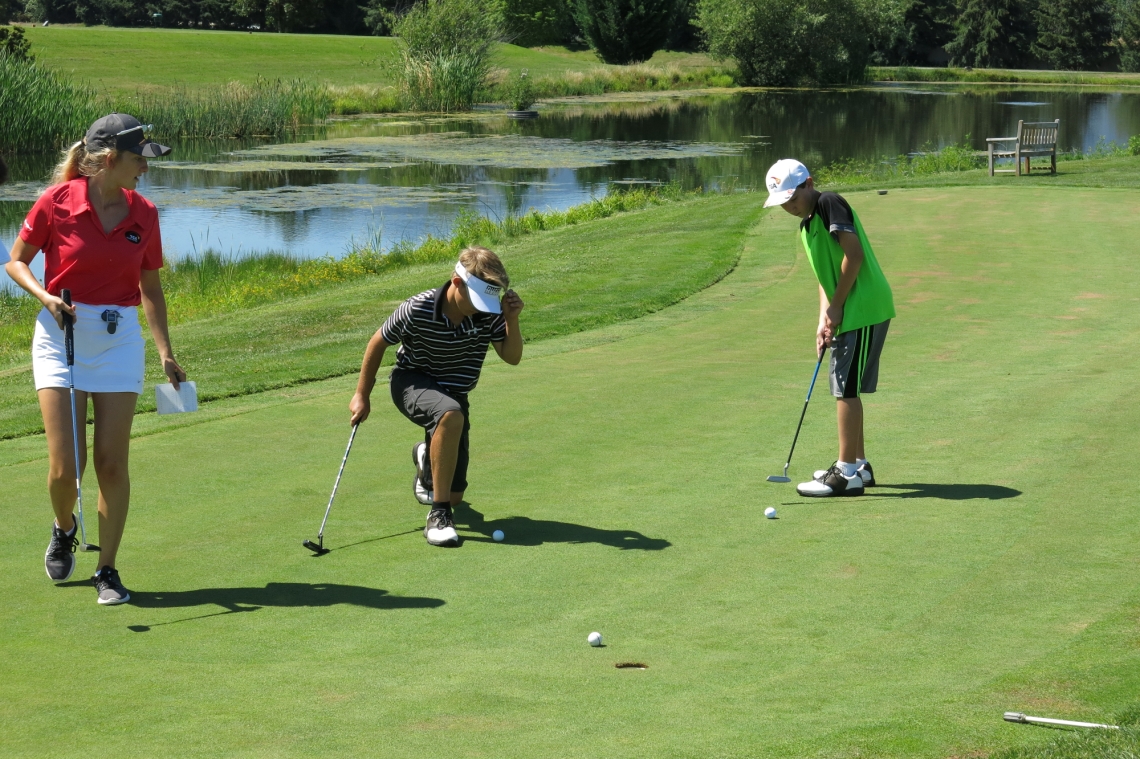 Basic Golf Rules & Etiquette
Try to arrive soon enough to give yourself time to warm up properly.

Replace your divots on fairways and putting greens.

After hitting out of a sandtrap, please rake your tracks.

Don't step on your fellow players putting lines -- the imaginary line that connects the ball to the hole.

Stand where you will not distract a fellow player.

After everyone has putted out, immediately walk to the next tee.

Finally, at the end of the round, shake hands
with your fellow players and thank them for their company.
At the end of the day, the great pleasure of the game
is the time you get to spend with your friends.